Anthropologically, a region's cuisine is as important in understanding its culture as its architecture, national dress, traditions and more. Therefore, trying Arabic cuisine is a crucial aspect of any visit to the Middle East. The food is plentiful with so many different, delicious options to appeal to every palette. Traditionally, these are sharing dishes, which is great news as it gives visitors the opportunity to order as many as possible and try a bit of everything.
Hummus
There's a lot of controversy as to where hummus is really from. Is it Israeli, Greek or Arabic? Although the answer is not clear, there's no doubt that this is a staple dish in Arabic cuisine, making hummus a must-try for anyone looking to get better acquainted with the food from this region. This simple dish is made of chickpeas, tahini, garlic and lemon – and is simply delicious. It's best to order hummus to share and eat it with pita bread, it makes for an amazing appetizer!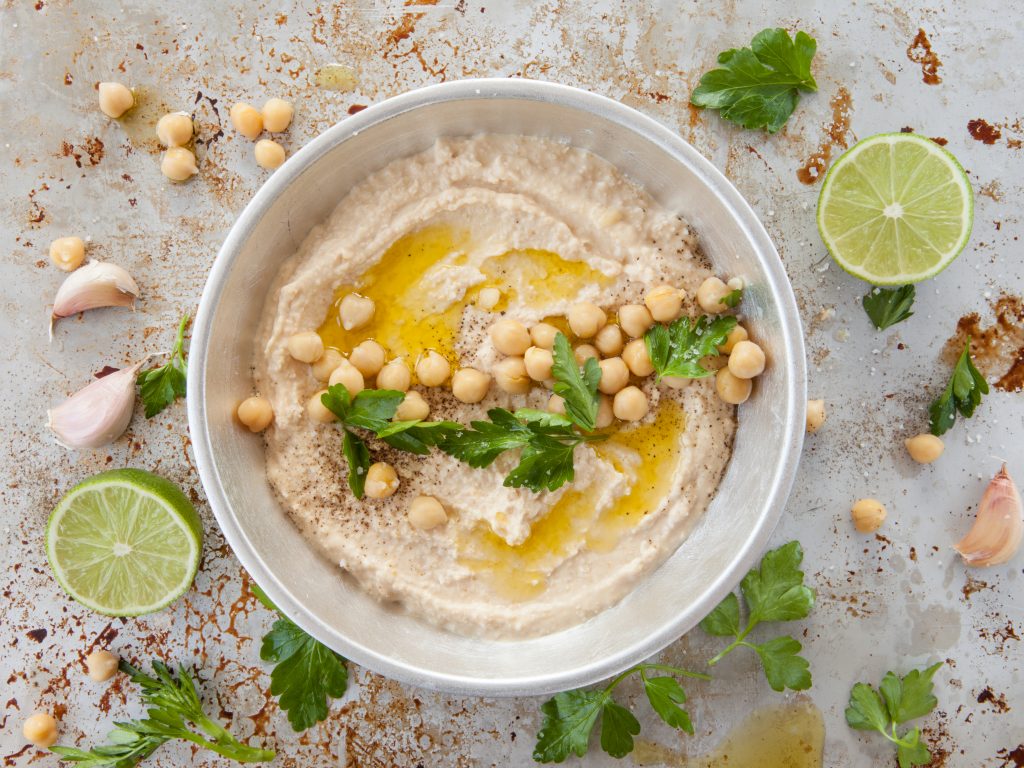 Fattoush
This delicious bread salad is traditional to the Levantine cuisine, common in Arabic countries such as Lebanon and Syria. Fattoush is made with mixed greens and small pieces of fried Arabic bread, giving some crunchiness. It often also includes pomegranate. This is again known as a great salad to share with others, making the dining experience a way of bringing people together and bonding over the mouth-watering cuisine.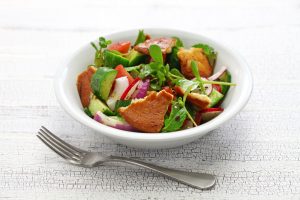 Tabouleh
Much like hummus and fattoush, tabouleh is a common mezze in the Arabic world. Mezze is a well-used word that visitors will find in menus of Arabic restaurants and it means a small dish to share at the beginning of a several course meal – or an appetizer. This salad is made with parsley, mint, onion, tomatoes, bulgur, lemon juice, olive oil, black pepper and salt. It's a very simple dish, but with a very distinctive flavor and a certain crowd pleaser for those trying Arabic food for the first time.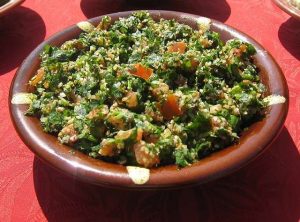 Mansaf
Lamb is a staple meat in the Arabic cuisine, being a common and traditional dish in commemorative occasions such as Eid. Mansaf is a dish traditional of Arabic countries such as Palestine and Jordan, as well as others. The dish essentially is made with lamb, yoghurt and rice. This is a must try especially for visitors going to Jordan, as it is perhaps the most popular food of the country. For those who don't feel particularly attracted to mansaf, trying any other dish with lamb meat is an essential part of indulging in Arabic cuisine.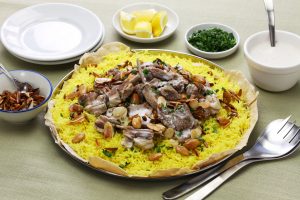 Batata Harra
This mezze will definitely appeal to all tastes and nationalities – after all, who doesn't love potatoes? This traditionally Lebanese dish is also known as spicy potatoes, and that pretty much describes what the dish is. Batata harra are potatoes made with red pepper, garlic, olive oil, coriander and chili. This is the simple, yet magical recipe to create a delicious dish that will leave mouth's watering. Move over french fries, batata harra might just be the best potato-based dish in the world.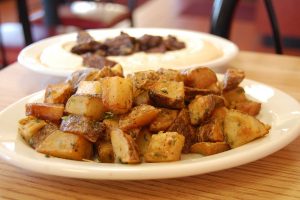 Kibbeh
This Levantine dish is known worldwide. Ask anyone around the world about Arabic cuisine and the first food that will probably come to mind is kibbeh. This is a favorite of tourists visiting the Middle East and can be made with different types of meat, although it is more commonly found made of ground beef, onions and bulgur. The ingredients are mixed together and fried in order to make a small beef cake that is incredibly tasty. Less commonly found around the world but equally delicious is the raw kibbeh, which takes the same ingredients but is served entirely raw.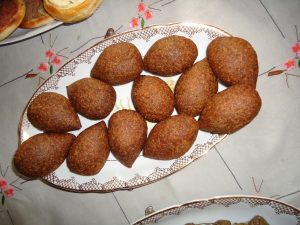 Warak Enab
Better known as grape leaves or vine leaves, warak enab is most common to the Lebanese cuisine, although it can be found in several other Arabic dishes, including in Gulf countries. The cold mezze is composed of grape leaves stuffed with rice, which can be mixed with several other ingredients such as onions, tomatoes and mint. This is a fantastic dish for vegetarians who still want to try Arabic plates. As this cuisine is very meat heavy, vegetarian options are not as common, but warak enab definitely is the most delicious of them.